Here's some predictions for the upcoming NFL Draft.
1. Arizona Cardinals- Kyler Murray, QB, Oklahoma
This is an obvious pick unless Arizona is content with Josh Rosen at quarterback.
2. San Francisco 49ers- Nick Bosa, Edge, Ohio St.
Solomon Thomas hasn't lived up to expectations since being drafted third in 2017, so Bosa can replace him on the outside.
3. New York Jets- Josh Allen, Edge, Kentucky
The Jets only two options at this spot should be trading down or drafting Allen, nothing else. With no second round pick this year, trading down should be the priority.
4. Oakland Raiders- Quinnen Williams, DL, Alabama
There's a need for an interior presence and Williams fits that.
5. Tampa Bay Buccaneers- Devin White, LB, LSU
Bruce Arians is very fond of Jameis Winston, but that shouldn't be enough reason to trust him at quarterback, and Dwayne Haskins should be the pick here. Regardless, White fills the gap Kwon Alexander left at inside linebacker.
6. New York Giants- Dwayne Haskins, QB, Ohio St.
More and more, Drew Lock seems to be close, if not surpassed Haskins as the better prospect. But Haskins is the safer pick here. Will Haskins and maybe even Lock be available at this spot though?
7. Jacksonville Jaguars- Drew Lock, QB, Missouri
Nick Foles isn't a bad quarterback, but isn't a franchise quarterback neither. Jacksonville gets their QB of the future.
8. Detroit Lions- Montez Sweat, Edge, Mississippi St.
Ezekiel Ansah is gone and Sweat is a great replacement for him.
9. Buffalo Bills- Jaawan Taylor, OL, Florida
Josh Allen seems to be Buffalo's QB of the future for now, so they need to help protect him.
10. Denver Broncos- Rashan Gary, DL, Michigan
There's many options Denver could choose from, but Oliver fills their need on the defensive line.
11. Cincinnati Bengals- Ed Oliver, DL, Houston
Youth and athleticism is needed on the Bengals defensive line, and if Oliver is still available here, he's a great pick.
12. Green Bay Packers- T.J. Hockenson, TE, Iowa
Jimmy Graham isn't the tight end he used to be and Aaron Rodgers needs a receiving threat, even though Noah Fant would be a better pick here.
13. Miami Dolphins- Jonah Williams, OL, Alabama
For the second year in a row, the Dolphins could draft a Alabama prospect and Williams helps secure that offensive line.
14. Atlanta Falcons- Christian Wilkins, DL, Clemson
The Falcons get a great inside presence to compliment Vic Beasley and Takkarist McKinley on the outside.
15. Washington Redskins- D.K. Metcalf, WR, Ole Miss
Jamison Crowder left in free agency and Josh Doctson is still developing. Metcalf would a good piece in Jay Gruden's offense.
16. Carolina Panthers- Cody Ford, OL, Oklahoma
If Ford were to fall this far, it would be a steal for Carolina, and he helps protect Cam Newton and Christian McCaffrey.
17. New York Giants (From Cleveland)- Andre Dillard, OL, Washington St.
Assuming the Giants draft a quarterback with their earlier first round pick, they absolutely cannot have that QB running for his life like Eli Manning has been for the last few years. Dillard starts immediately on this team.
18. Minnesota Vikings- Noah Fant, TE, Iowa
Kirk Cousins isn't a good quarterback, so to help hide that, Fant gives Minnesota a huge boost on offense.
19. Tennessee Titans- Jaylon Ferguson, Edge, Louisiana Tech
The nation's sack leader provides some pass rushing for Tennessee's defense.
20. Pittsburgh Steelers- Greedy Williams, CB, LSU
Artie Burns was a surprising disappointment last season. Williams can maybe spark that fire back in Burns or take his spot.
21. Seattle Seahawks- Kaleb McGary, OL, Washington
The Seahawks need a tackle and don't have to look to far with the local school prospect.
22. Baltimore Ravens- Parris Campbell, WR, Ohio St.
It seems scouts have Campbell very high on their draft boards, even though A.J. Brown seems more of a better option here.
23. Houston Texans- Irv Smith Jr., TE, Alabama
The Texans seem to be not very fond of using tight ends in their offense but it's time for a change. Smith Jr. can be that security blanket for Deshaun Watson and help take pressure of DeAndre Hopkins.
24. Oakland Raiders (From Chicago)- A.J. Brown, WR, Ole Miss
First it was defense, now it's offense. It's a make-it or break-it year for quarterback Derek Carr and if he can't perform well with all of these targets then Jon Gruden and Mike Mayock have to move on.
25. Philadelphia Eagles- Josh Jacobs, RB, Alabama
Even though they traded for Jordan Howard, he isn't a franchise back. Jacobs makes Philadelphia a much more improved offense.
26. Indianapolis Colts- Jefferey Simmons, DL, Mississippi St.
Many people seem to forget that Simmons is a top-ten talent because he didn't perform at the combine for previous off-field issues. He would be a steal for the Colts if he fell this far.
27. Oakland Raiders (From Dallas)- Clelin Ferrell, Edge, Clemson
The Raiders passed on pass rushers with the first two picks so it only makes sense to choose one with this pick, especially if Ferrell were to fall this far.
28. Los Angeles Chargers- Jerry Tillery, DL, Notre Dame
Insert Tillery into this already very talented front four and the Chargers are going to give offenses serious problems.
29. Kansas City Chiefs- Dexter Lawrence, DL, Clemson
The Chiefs arguably get the best player available with this pick, and Lawrence can play anywhere on Kansas City's 3-4 defensive line.
30. Green Bay Packers (From New Orleans)- Jachai Polite, Edge, Florida
It's obvious there's a need for a pass rusher and Polite fills that void immediately.
31. Los Angeles Rams- Johnathan Abram, S, Mississippi State
Sneaking his way into the first round, Abram is someone that can replace the 34 year old Eric Weddle when he retires in the near future.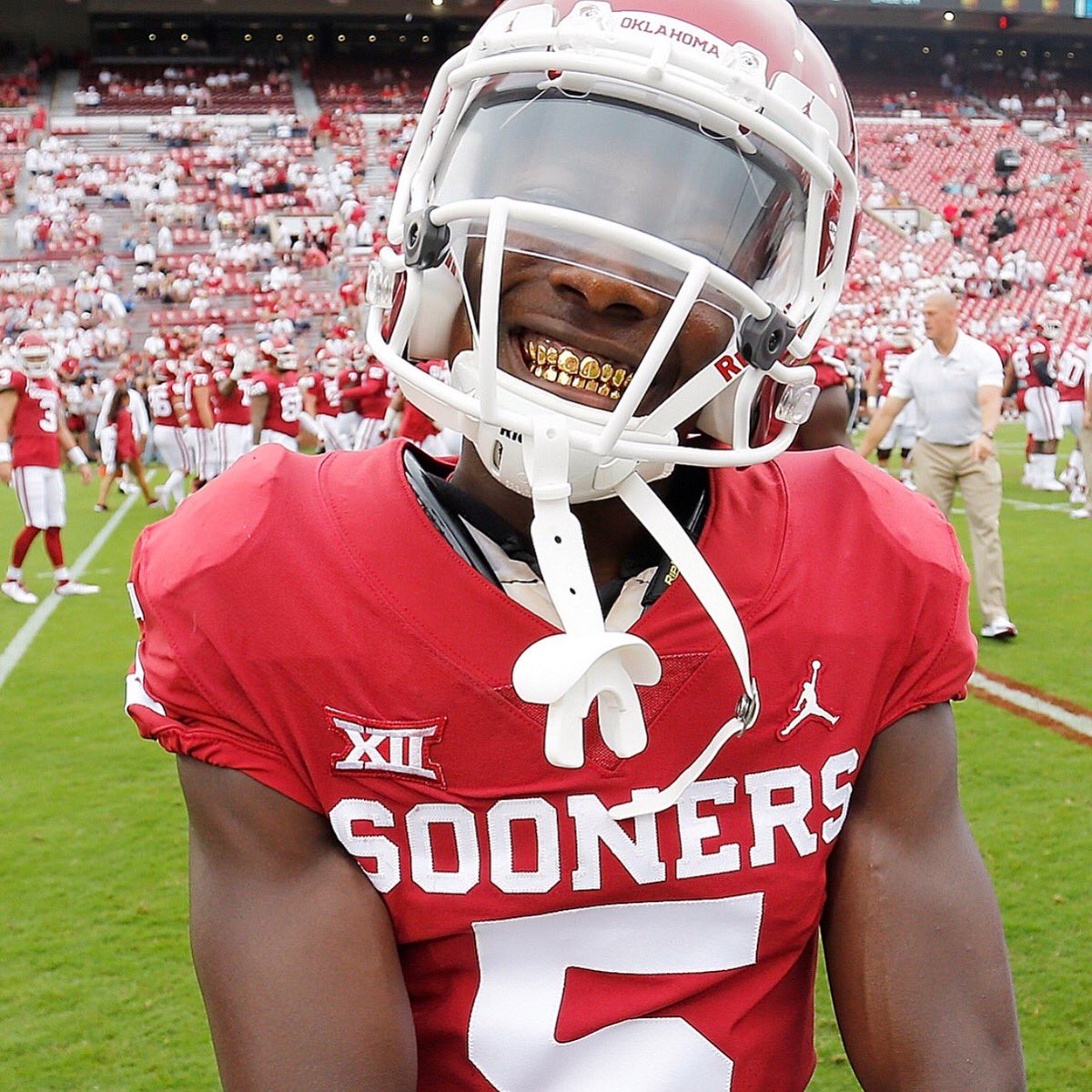 32. New England Patriots- Marquise Brown, WR, Oklahoma
Unfair is an understatement if the reigning Super Bowl champs draft arguably the best receiver in this class if he didn't get injured.